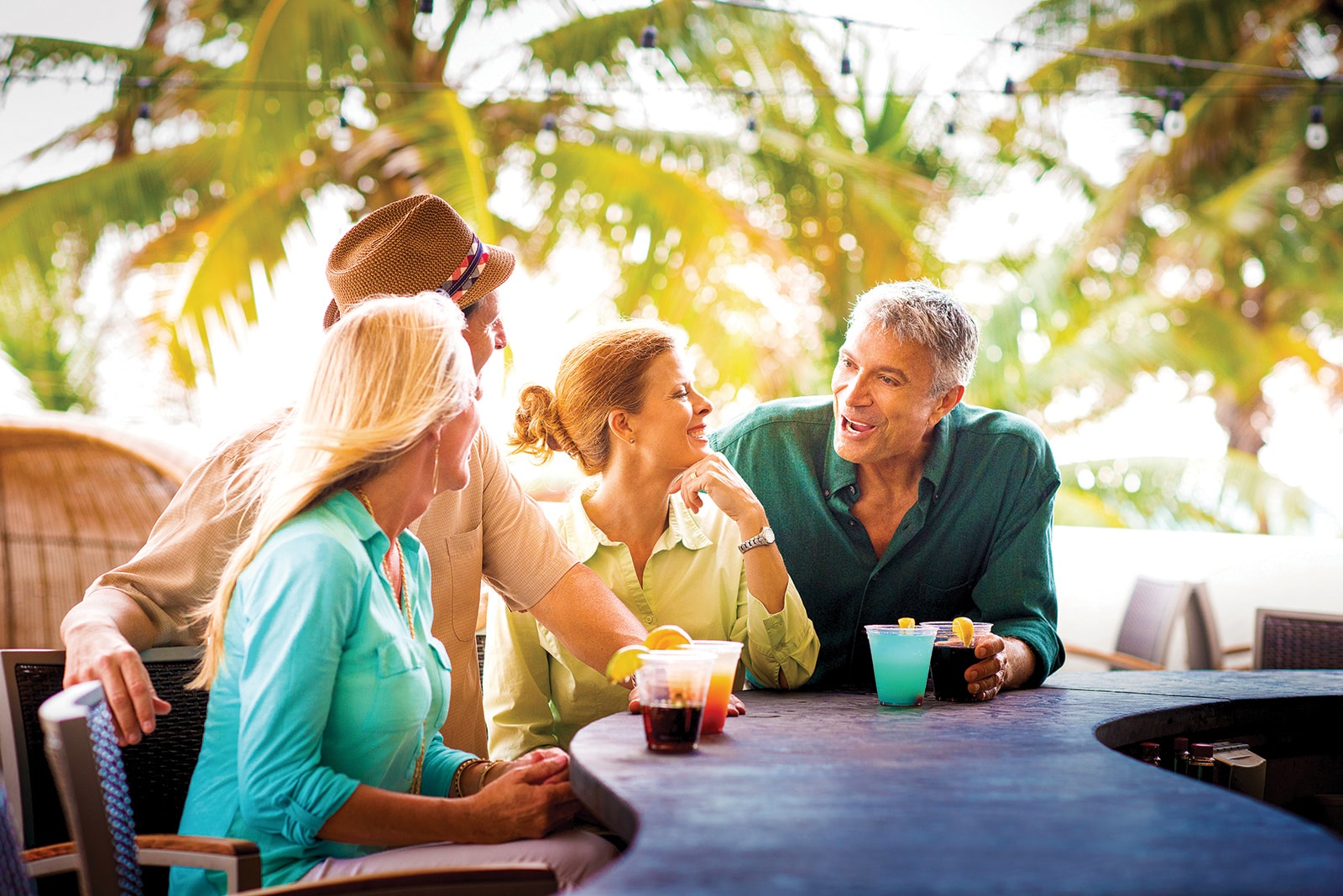 Enjoying a happy and healthy retirement is all in the planning. Planning the ideal location; the type of lifestyle you desire; and of course, planning your finances.
When it comes to retirement living choices in Australia, they generally fall into 2 categories; independent living and dependent living. Each have a range of living choices depending on your stage of life, the facilities you enjoy, and the level of support you need.
1. INDEPENDENT LIVING
Downsizing
Downsizing from a large family home into a smaller property is a popular choice for people in the early stage of retirement. Actually, downsizing makes great financial sense, when you need to free up extra capital to cover your living expenses. Plus if you move into an apartment or townhouse, you add the benefit of low maintenance living.
Whether you're just moving around the corner, or escaping interstate for a total sea change, downsizing is a great way to experience a change of scenery, a simpler way of living, or finally indulge in that dream abode.
Retirement Villages
Retirement villages are increasingly popular in Australia, with many over 50s opting to move into a community style environment.
You'll find over 50 retirement villages come in a range of sizes and facilities . Everything from simple units or villa-style homes in small complexes, right through to luxury contemporary residences on expansive estates.
Perhaps the best thing about a retirement village lifestyle, is you get to enjoy the best of 'both worlds.' Residents still have their privacy of their own home, but without the headache of garden maintenance. They maintain their independence and freedom within a gated complex, but without the stress of worrying about security.
What's more, retirement villages come with a fabulous community focus. This makes them the perfect choice for couples or singles. With a plethora of social events, group activities and onsite facilities within reach, it's easy for over 50s to stay active and quickly make new friends.
As the retirement population increases, the quality and variety of retirement villages available is on the rise. In fact, there are even retirement villages specifically designed for particular interest groups. Take the RV lover for instance. Silver nomads who love to get off the grid and explore in their retirement years, now have the option to move into a purpose-built RV Lifestyle Community.
Not only do they have a wonderful home base to come back to, in between destinations, but they're also equipped with a customised garage and onsite facilities for their beloved RV, boat or other lifestyle toys.
2. SEMI-DEPENDENT LIVING
Home Care Support
Growing old in the home you love is still a high priority for many retirees. But what happens when their age or health start to affect their ability to manage their home efficiently?
Home care support is a great solution for retirees who find themselves in this situation. They offer support services that include gardening and property maintenance, cleaning and meal services, plus transport to shops and social activities.
There is also the option to receive health and personal care services, such as showering and dressing, nursing and wound dressing, or help setting up mobility equipment, such as wheelchairs and hand rails.
To find out if you're eligible for home care support, visit the Australian government's website at www.myagedcare.gov.au
Assisted Living Apartments
Assisted living is ideal for retirees who require a little extra support, but still want want their independence. Assisted living apartments are usually offered as purpose-built 1 or 2 bedroom apartments, that are located within or nearby a retirement village centre.
Residents live privately in their own apartment, but also have the benefit of support services such as daily meals, weekly cleaning and linen services. They also have access to an 'on call' personal care assistant should they need.
Assisted living residents still have access to the regular retirement centre facilities, social events and group outings, to enjoy whenever they wish.
3. DEPENDENT LIVING
Supported Living Apartments
Supported living provides a higher level of support, along with 24/7 access to emergency services.
All apartments are fully serviced and include cleaning, laundry and daily meal services. If required, there is the option to receive additional help with personal care, medication and/or nursing services.
Supported living communities also provide a range of suitable onsite and offsite social activities for their residents.
Respite Care
Respite care is a temporary solution for people who are recovering from an illness or operation, or need support when they don't have access to a carer.
Residents enjoy comfortable and secure short-term accommodation and have access to 24 hour onsite support staff. All meals, apartment cleaning and laundry is included, plus some specialised respite villages also offer assistance with showering, dressing and medication.
Nursing Homes (Aged Care)
A nursing home (also known as an aged care home) provides residential accommodation and health care for elderly people who can no longer live at independently.
Residents receive assistance with a range of services including:
meals, cleaning and laundry services
personal care, like showering, toileting, dressing and eating
24-hour nursing care, rehabilitation and palliative care.
Most nursing homes are funded by the Federal Government. There are also a small number of privately run nursing homes and aged care services.