There is nothing quite like youth to keep older adults active and cheerful. A recent study shows that babysitting grandkids increase brain function and memory. In addition to boosting brainpower, babysitting has been linked to decreased rates of depression.
Not to mention, family time is something to be fostered. Be a superhero grandparent with these great ideas on activities to do together to make lasting memories.
The age gap between grandchild and grandparent does not have to limit the fun and the importance of spending time with each other.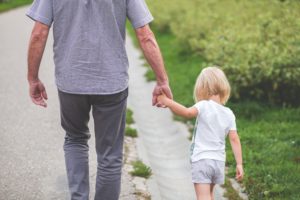 Here is a list of some fun, family-friendly activities for all ages:
Dress up and bring out the good china for a fun tea party (teddy bears optional).
Create a family tree together and share family stories and anecdotes.
Check out the local farmer's market and make a pie with fresh fruit or share your famous family recipe and make it together.
Go on a walk around the lakes and do a treasure hunt list (i.e., a rock, a leave, a flower, etc).
Play a card game such as UNO as it's easy and great for learning numbers and colours or Go Fish.
Read a book together and create an exclusive book club (No parents allowed!).
Teach your grandchild one of your favourite hobbies (knitting, crocheting, woodworking, etc.) and pick an easy, achievable project to complete together.
Bonfire to roast marshmallows at the Clubhouse Fire Pit. Encourage the grandkids to forage for the perfect roasting sticks.
Have a picnic around one of Latitude25's green open spaces, BBQ area, picnic areas and scenic lakes.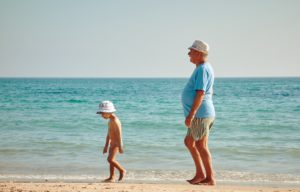 At Latitude25 it's easy to stay engaged and active with your extended family and embrace the joy and memories that are just waiting to be made.