It was a lucky Friday the 13th at Latitude25 where more than 120 people gathered for the opening of its state-of-the-art $3.5M Health Hub as part of its amazing lifestyle community. Combined with its newly completed Clubhouse, the project's communal facilities totaling $8 million have marked another stage of completion for the Latitude25 lifestyle community.
Another beautiful sunny Queensland afternoon was the backdrop for the festive event that included opening remarks and welcome by Ryan Williams, Latitude25 Development Manager, followed by afternoon tea and drinks around the new facilities overlooking the two lakes and landscaped grounds of Latitude25.
Some of the residents surprised the crowd with a flashmob rendition to the Olivia Newton-John classic, "Let's Get Physical" which got the fun started for the rest of the afternoon.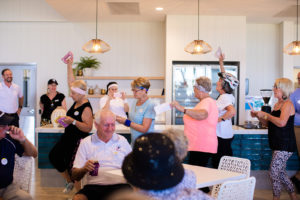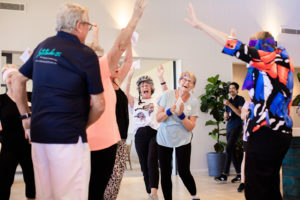 Fraser Coast Deputy Mayor, Darren Everard and International Bowler & Coach, Wayne Nairn joined the event to officially open the first class community facilities that include magnesium swimming pool, three pickle ball courts, tennis court, six rink bowling green, virtual golf studio, outdoor golf chip and putt area, infra-red sauna and gym including group fitness area.
"We are delighted to open our doors to the Latitude25 community to these fantastic and diverse array of facilities and activities just in time for the gorgeous Summer weather that Queensland faithfully offers its lucky residents," said Ryan Williams.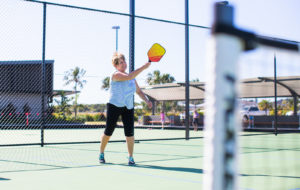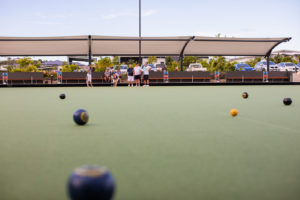 A Latitude25 resident commented, " It was a great opening with plenty of fun. The facilities are first class…"
To explore this lifestyle for yourself, and to see how Latitude25 stacks up, we also offer a complimentary 2-night stay on us.
For more details, call Jane on 1800 025 025 or email info@visitlatitude25.com.au