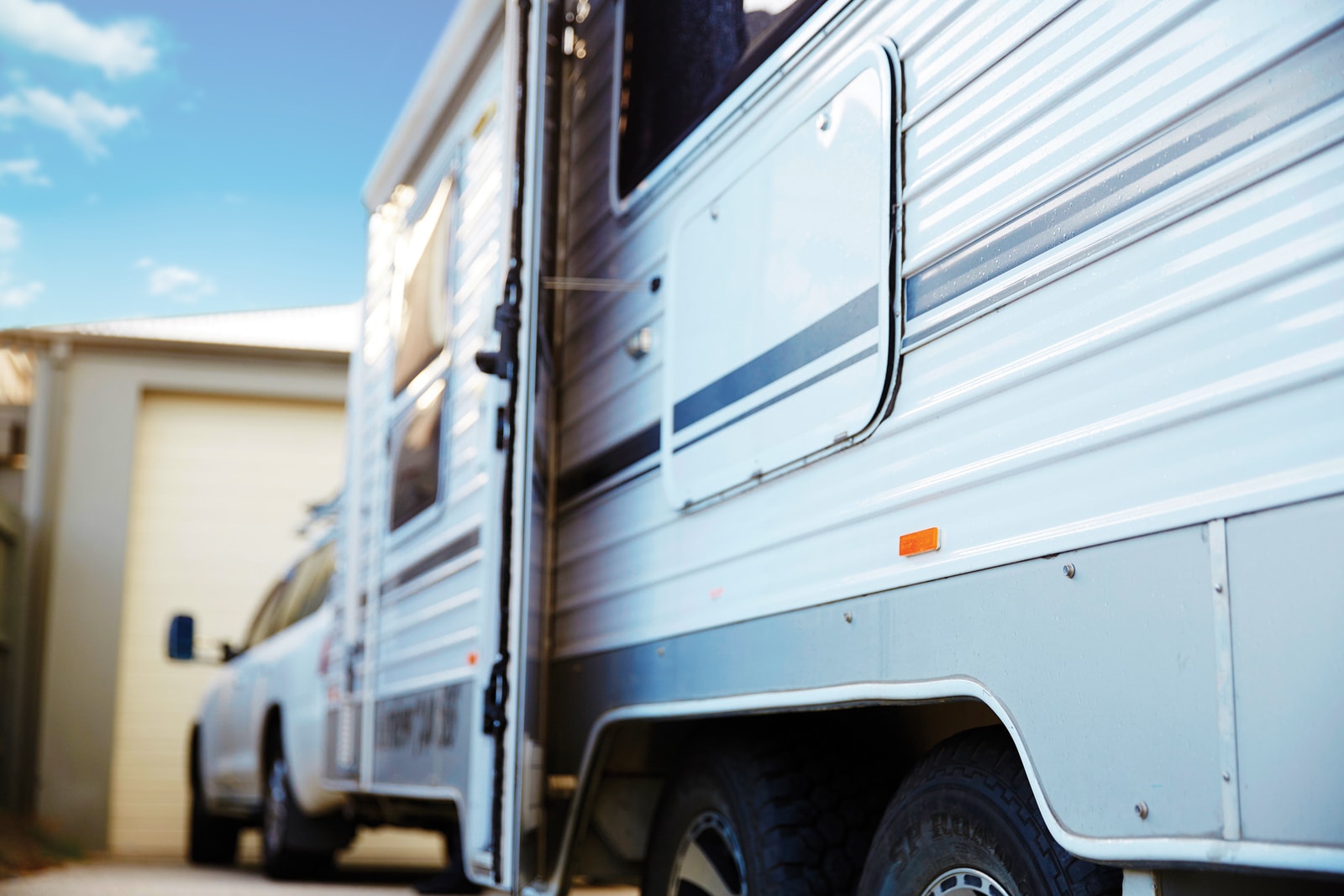 Everything you need for your next RV adventure!
Getting 'off grid' is one of the best ways to discover this amazing country. But when you're excited to explore so many amazing places, it can be easy to hit the road without proper planning or preparation.
To avoid getting stuck when you reach your campsite, we've put together a bundle of handy checklists to ensure you have everything you need to get the most out of your RV adventure!
Happy RV-ing!
The Latitude25 Team
1. Pre-trip preparations
Let your community manager know when and how long you will be gone.
Fill out the "Where to re-direct your mail" form and provide it to your Community Manager.
Perishable foodstuffs – You may want to empty your refrigerator of any perishable foodstuffs.
Preparing your pet – Take the time to ensure they are booked in to a kennel or family or friend will look after your beloved furry friend. Or ensure if they are travelling with you make sure they have had a good check with the vet and you have what is necessary for their travels.
Subscriptions – you may want to suspend or cancel any magazine or newspaper or TV subscriptions you may have.
Utilities- your utilities will need to be paid for in your absence, (depending on what financial arrangements you have agreed to). Please contact your provider and advise how long you intend on being away
2. The RV Essentials
Jumper Leads
RV Sewer Hose Kit
Drinking Water Hose
Tyre Pressure gauge
Emergency Road Kit
Levelling Ramps
Basic Tool Kit
Electrical Tape & Duct Tape
Flashlight
Rechargeable (or Long Life) Batteries
Extra lightbulbs
Rope
Bungee cords and Rubber bands
Matches or lighter
Power extension cords
First-aid Kit
GPS / Map / Compass
3. The Kitchen & Cooking Essentials
Portable BBQ
Tongs
Skewers
Folding table and chairs
Coffee maker/coffee filters
Bottle opener / wine opener
Can opener
Cups, mugs, plates, bowls (metal & plastic)
Cooking utensils (metal & plastic)
Esky
Cutting board & cutting knives
Measuring cups
Mixing bowl
Skillet pan
Pots
Ice cube trays
Oven mitts
Paper towels/napkins
Condiments & seasoning
Dishwashing detergent & sponges
Toaster
Garbage bin
Garbage bags/ zip block bags
Food storage containers
4. The Bathroom Essentials
Bath towels
Toilet paper
Hand soap
Shampoo & conditioner
Toothpaste & toothbrush
Dental floss
Sunscreen
Mosquito Repellent
Deodorant
Razors
Personal toiletries
Aspirin/Panadol
Prescribed medication
5. Clothing & Personal Essentials
Sunhat
Sunglasses
Swimmers
Wet weather gear (raincoat, poncho, gumboots, umbrella)
Shoes, running shoes, hiking boots, sandals
Jackets & jumpers (for chilly evenings)
Socks
Underwear
Pants/shorts
Short sleeve and long sleeve shirts
Clothes hangers
Mobile phone & charger
iPad/Tablet
iPod/MP3 player
Water bottle
Blanket for picnics
Books & Magazines
6. Entertainment & Party Supplies
Themed patio lights & outdoor mat
Disposable plates, cups and napkins
Campfire recipes (including S'mores!)
Folding camping chairs
Football, soccer ball
Golf clubs, tennis rackets
Frisbee
Acoustic guitar
Bluetooth speaker
Fishing rod & tackle
Water balloons
Bikes
Arts & Crafts supplies
Board games
Deck of cards
Glow sticks & sparklers
Floating chinese lanterns