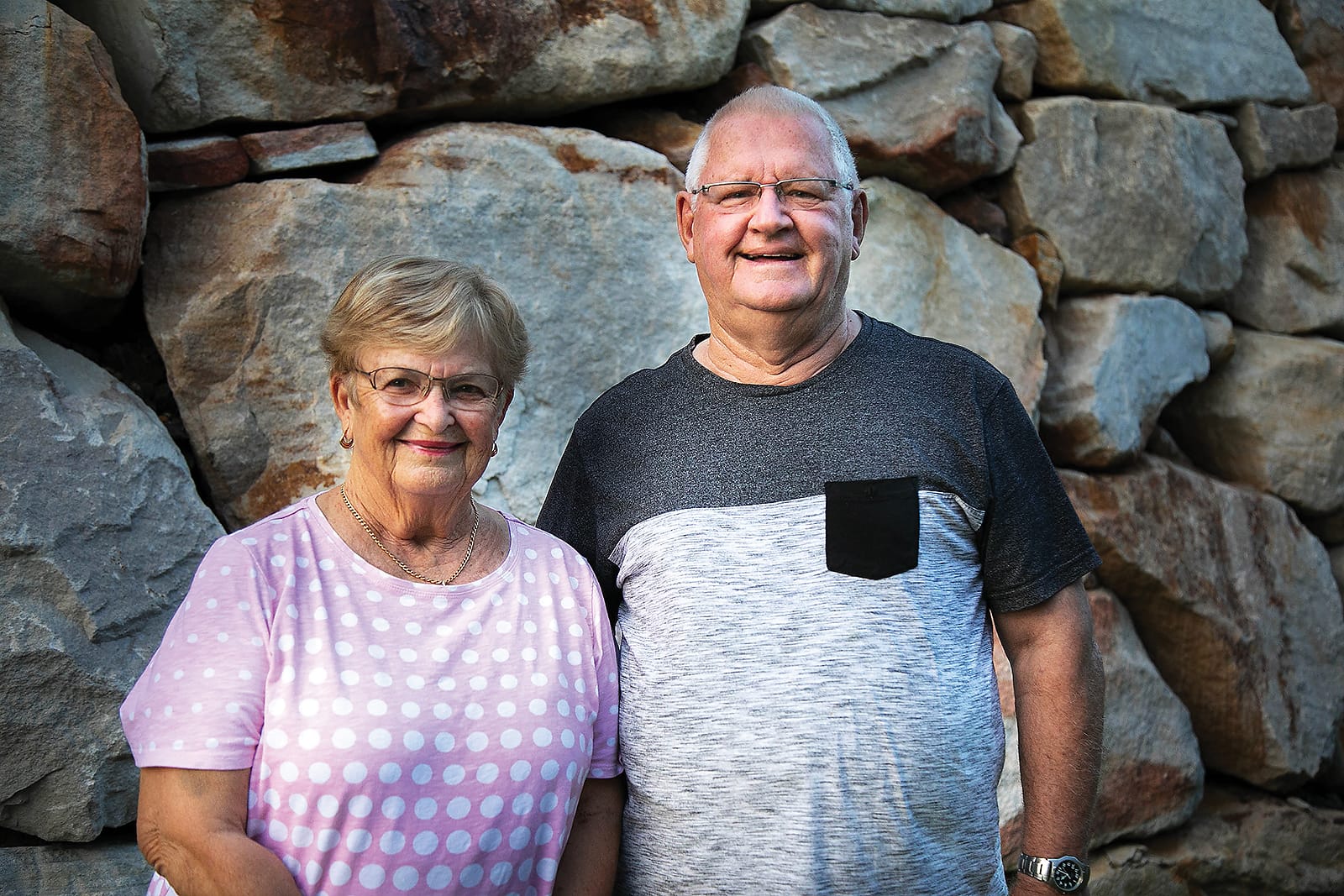 Bob and Sue Hawke share their experiences of settling into their new lifestyle
With 19 years under their belts, local-residents Bob and Sue Hawke first learned about Latitude25 when they were living in a nearby high-rise in the area of Hervey Bay. Though they enjoyed being close to the beach they were looking for something that would cater to their newfound love of caravanning and their desire to have a 50+ lifestyle community.
When selecting their new home, Sue was impressed with the high-quality finishes of the Latitude25 homes, which together they agreed were far in advance of anything else that they looked at in the area. Another plus was the security and peace-of-mind of the gated community. Won over by Latitude25's offering, the Hawke's secured a generous corner block and were able to customise the home to make it their own. In addition, the over-sized garage catered perfectly to their new caravan. Bob has enjoyed the privacy and peaceful quiet of their new community along with their beautiful backyard that is 'just the right size.'
Since moving in October 2018, they have bonded with other newcomer couples and have dubbed themselves The Originals. The Originals are already enjoying weekly Sunday Sippers barbecue and drinks and look forward to welcoming all the new residents as they arrive. The Hawke's are complimentary of the staff who are responsive and helpful with all their needs as they settle into the new community.
The Hawke's are new to the Nomad lifestyle and have taken one trip in their newly acquired caravan to explore New South Wales. Upon their return they were able to take full advantage of the Wash Bay where they appreciated the built-in steps, which allowed them to reach and clean the tip top of the caravan easily.
Keen tennis players, The Hawke's, are happily anticipating the completion of the Leisure & Wellness Centre including first-rate tennis courts and, of course, the new lounge where they take their socialising to a new level.
With most of the family living in South Australia, Bob and Sue recently enjoyed a visit from them to celebrate Sue's 80th birthday in June. What better way to mark her milestone than surrounded by her loved ones against the backdrop of Queensland's endless beautiful sunsets in gorgeous Hervey Bay.